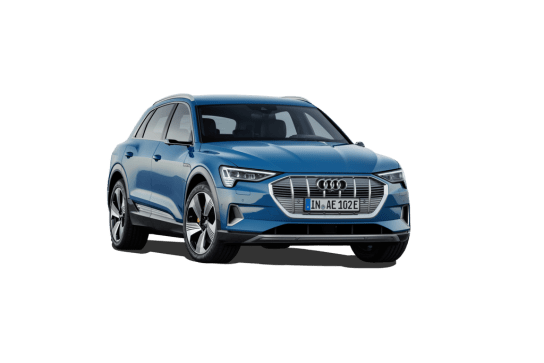 Audi E-Tron 2022
This is what Justin Hilliard liked most about this particular version of the Audi E-tron: Really comfortable to drive, Properly punchy performance, Genuinely premium interior
What's on this page
Audi E-Tron 2022 Price and Specs
Pricing guides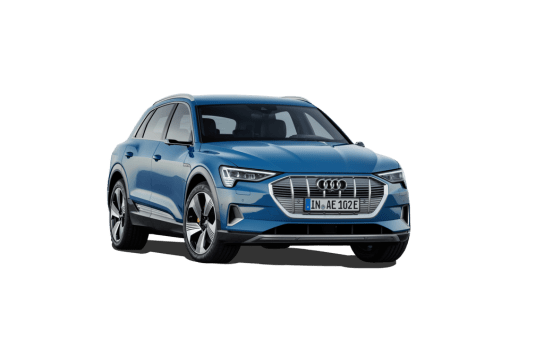 $153,211
Based on Manufacturer's Suggested Retail Price (MSRP)
Audi E-Tron Model
Body Type
Specs
Price
50 Quattro
Other
— Electric 1 SP
$148,700
55 Quattro
Other
— Electric 1 SP
$157,700
55 Quattro First Edition
Other
— Electric 1 SP
$169,950
50 Quattro
SUV
— Electric 1 SP
$137,700
55 Quattro
SUV
— Electric 1 SP
$146,700
55 Quattro First Edition
SUV
— Electric 1 SP
$159,600
See All Audi E-Tron 2022 Pricing and Specs
Audi E-Tron 2022 Colours
The e-tron is available in one solid finish - 'Brilliant Black', and seven metallic shades - 'Floret Silver', 'Galaxy Blue', 'Glacier White', 'Manhattan Grey', 'Mythos Black', 'Navarra Blue', and 'Typhoon Grey'.
Brilliant Black

Floret Silver

Galaxy Blue

Glacier White

Manhattan Grey

Mythos Black

Navarra Blue

Typhoon Grey
Audi E-Tron 2022 Boot Space
The boot is huge for a five seater, you'll get 615L of space.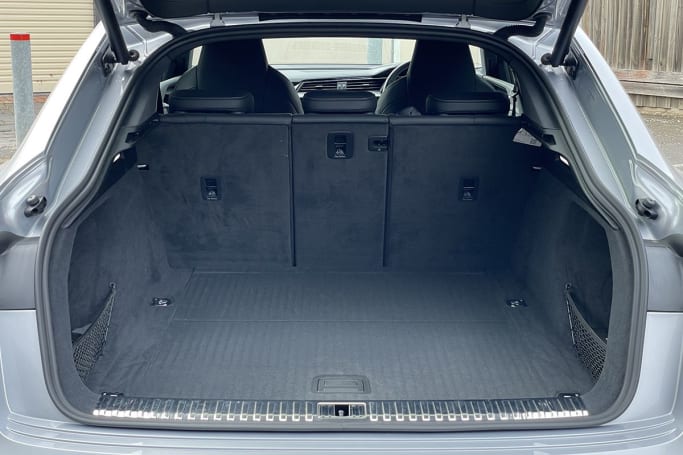 Audi E-Tron 2022 Interior
The Audi e-tron 50 quattro Sportback has a prestigious interior with leather upholstery, and its dual screens for media and climate control as you'd find on a Q7, along with the virtual instrument cluster.
Again, the only hints that this SUV is different are small things such as the gear shifter which operates with just your thumb and index finger. There's also the circuit-board pattern stitched into the seats.
Audi E-Tron 2022 Speed
The 0-100km/h time of the Audi e-tron 50 quattro Sportback is a claimed 6.8 seconds
Audi E-Tron 2022 Seats
The Audi e-tron 50 quattro Sportback has five seats.

Audi E-Tron 2022 Q&As
Check out real-world situations relating to the Audi E-tron here, particularly what our experts have to say about them.
Should I buy an electric car now or later?

It's definitely true that the march of new-car technology is making big changes to the cars we're being offered almost on a monthly basis. So, if your current car is just three years old, it might be worth holding on to it and waiting for the next big thing to arrive in showrooms. Certainly, by trading-in at just three years, you'll pretty much max out the depreciation you'll suffer in financial terms.

But by waiting, you might find that you can buy an electric vehicle and be able to tap into newer and better infrastructure that will be in place in another few years, rather than put up with the relatively sparse charging-station network currently in this country.

At the moment, a hybrid or plug-in hybrid is a pretty good way to go, provided you use the vehicle mostly in an urban setting, rather than long-distance freeway journeys where the hybrid tech is less advantageous. A hybrid is not exactly future-proof, but it's a good next step for a lot of Australian car-owners.

As for what brand is best, the tech is getting better and better as time goes by, so it's likely to be build date rather than brand that will determine the efficiency of the vehicle in question. That said, car owners can't hold off forever when it comes to upgrading, so for the moment, a hybrid or plug-in hybrid is a logical next car. We're particularly impressed by the current-model Toyota Camry which is good value to buy, a classy driving experience and offers hybrid fuel efficiency in the right environment. Such cars will be a lot of Australian families' first hybrid, and rightly so.

What electric car should I buy?

We can understand your feelings about the centrally-mounted screen in the Tesla, though you do get used to it surprisingly quickly.

As for the other models you've mentioned, we've had to get the crystal ball out to attempt to answer you!

The Polestar 2 will be on sale by the end of 2020, if all goes to plan. The company will be pushing hard to make that happen.

The VW ID3 is likely not going to be here until 2021, likely the mid or latter part of that year. It certainly has a lot of potential, and with pricing set to start below $50,000, it could well be The People's (Electric) Car.

There are other options coming, though it depends on your diary and your budget.

You could consider the Tesla Model S, which may have been around for a while, but that also means it has a more traceable reliability history. It has a digital instrument cluster in the regular spot as well.

Have you looked at the Jaguar i-Pace? It has a claimed range of 470 kilometres, though it is on the pricey side of the equation, starting from about $125,000.

Indeed, a high price tag is a common theme among those EVs with big battery capacity and expansive driving range, because you're basically covering the cost of the batteries with your money.

For instance, there's the Audi e-tron quattro, which is due here in early 2020. That model will have a range of "more than 400 kilometres", and - we suspect - a price tag above $120,000.

The Mercedes EQC is about to go on sale, too. Range for that mid-size SUV is pegged at about 450 kilometres, but again, you can expect a high price tag.

If 2021 isn't too long to wait, there's the Volvo XC40 Recharge coming then. Based on our previous experience with Volvo XC40s, it'll be a great small SUV, with predicted range of 400km - though we think that's understating it, because it has a 78kWh battery pack, and it has AWD too.

At the more affordable end - though admittedly still not quite meeting your expectations for range - there's the very impressive Hyundai Kona Electric, which has a WLTP range of 449km, and a price tag of around $65k. It isn't all-wheel drive though.

And MG is about to launch a real upstart in the segment, with the ZS EV hitting showrooms soon for $46,990 drive-away, albeit with a range of 262km. It's also FWD only.

The Mini Cooper SE will also arrive in mid-2020, with pricing set to be less than $60k. But again, a range of 270km will likely rule it out for your needs, and its 2WD as well.

Another new small EV due next year is the Mazda MX-30. Pricing is still to be confirmed, and range isn't great at about 300km. It's FWD too.

In short, at this point in time - and out towards the end of 2020 - it looks like you'll either need to spend a big amount of money on a premium EV to get the best range possible, or you'll have to get used to the Model 3's screen. You could always get an aftermarket head-up display fitted…
See All Audi E-tron Q&As
Audi E-Tron 2022 Accessories
The e-tron is equipped with a 360-degree reversing camera, 12.3-inch 'Digital Cockpit' instrument display, six-year Chargefox charging, LED headlights and daytime running lights, a 10.1-inch multimedia screen, as well as Apple CarPlay and Android Auto connectivity.