What to look for when shopping for an off-road trailer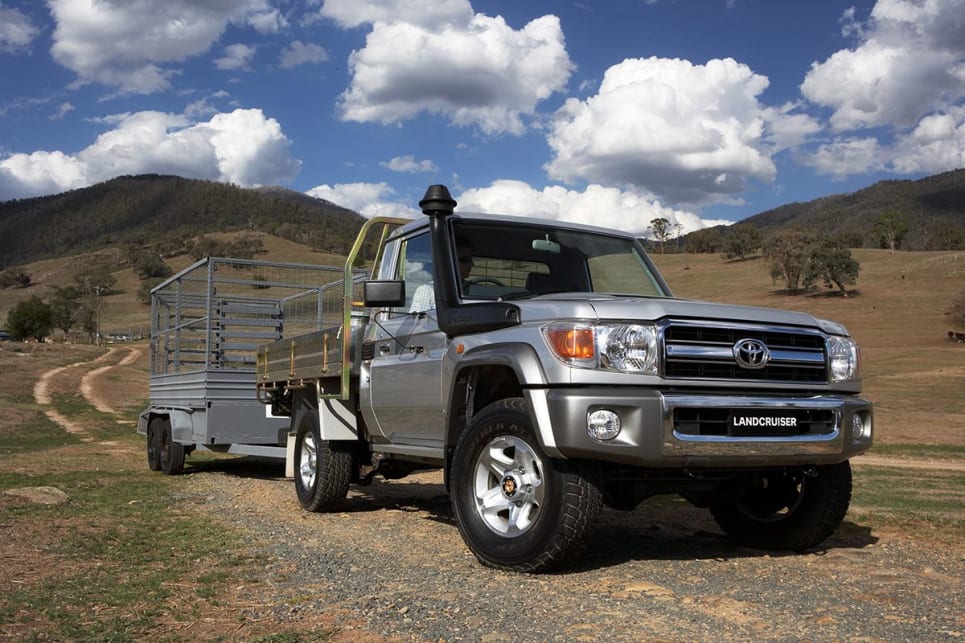 We've reviewed numerous camper-trailers here at CarsGuide and I've penned many a yarn on camper-trailers and caravans (including small, teardrop and other different sizes and styles) over the years, but the off-road trailer realm is not limited to only those models which offer its users accommodation.
No, there are off-road trailers aimed at boosting your cargo-carrying capabilities, or lugging your boat around, or copping a couple of dirtbikes and the like.
What sort of off-road trailer you ultimately buy will hinge on what your specific needs are, what terrain you'll be tackling, and what tow vehicle you have.
Do you need an off-road boat trailer? Do you need something designed and engineered to bolster your load-carrying capability? An off-road box trailer, off-road cargo trailer or off-road enclosed trailer – all different names for pretty much the same thing – might be right up your alley in terms of being a purpose-built trailer to suit your requirements.
Lucky for us, the Australian off-road trailer market is a thriving one and so we're spoilt for choice in terms of imported, factory-made, or heavily customised examples of these job.
Now, remember, we're not referring to camper trailers in this yarn, we're talking about off-road trailers that are primarily used to cart stuff but that doesn't mean these trailers can't be fitted with a roof-top tent or something similar – because often they can.
The guiding principles for buying an off-road camper-trailer which we've covered before – and include price, suitability, and build quality – also apply when you're buying an off-road trailer.
Here is our guide on what to look for when shopping for an off-road trailer.
What is an off-road trailer?

Simple but effective, this old-school trailer does the job (image: Brendan Batty).
You know what a trailer is, right? In basic terms, the trailer type that we're referring to in this feature is a wheeled, unpowered (no engine) flat frame, platform or container, that can carry supplies, materials, equipment, machinery, watercraft, a vehicle or anything really (except people) and that can be towed safely and legally behind another vehicle.
A trailer gives you more flexibility in terms of being able to pack more and being able to more evenly distribute weight across the tow vehicle and the trailer.
Well, an off-road trailer is simply a more robust version of that with a suspension set-up, build quality and materials suited to extended periods of travel over more difficult terrain than mere blacktop roads and well-maintained formed trails.
Also, even though we're not focussing on camper-trailers in this yarn, some off-road trailers can cop a roof-top tent or the like so you can actually use your trailer as mobile accommodation.
Off-road trailers come in various forms – flat platform, box (open or wire-cage, with a drop or swing gate) with a ladder rack, enclosed pod, all the way up to 7.3m-long ATV-and-dirtbike haulers – and at very different price-points.
Price

Money can't buy you love, but it can get you a decent trailer (image: Brendan Batty).
There's no rocket science here – just good ol' commonsense: do your research, have a budget in mind (and stick to it), ask plenty of questions, take your time.
There's nothing wrong with cheap and cheerful trailers – they certainly meet the demand of many – but, hopefully, if you do spend more cash at purchase time on a trailer that's well-designed and -made then you'll ultimately save more cash in the long run, in terms of maintenance, repair or part-replacement costs.
In general terms, depending on the style, age and condition of a used trailer, prices may start from as little as "Free!" (I've seen a small box trailer in a front yard wearing that sign), all the way up to $15,000 or so for a 7.2m-long tri-axle boat trailer.
New trailers – again depending on style, build, function, standard features and available accessories, may cost anywhere from $2000 or so, through to more than $74,490 for something like a Patriot Campers' 7.3m-long TH730 toy hauler.
For big money, you'd want a top-quality product from a company with a great rep; a trailer that has been designed well and has tremendous build quality, as well as great attention to detail, and decent off-road suspension.
Build quality

You want your boat trailer to be built well (image: Brendan Batty).
An off-road trailer has a tough job ahead of it – hauling loads across possibly inhospitable terrain – so it should have, at the very least, a robust chassis.
If you're planning to take your trailer off-road then you need to make sure that it's actually built for such a purpose.
A trailer with a hot dipped galvanised chassis (steel and marine grade aluminium for low weight and high strength) is handy, and otherwise look for full, clean welds with support pieces in corners and crucial joins, including on the chassis and drawbar, and just an overall appearance of great attention to detail in terms of design and construction.
Hinges, clips and latches must be durable enough to cope with the rigours of off-road touring.
Check the paint work on non-galvanised chassis and drawbar; a powdercoat finish is tough enough for touring and camping; hammertone is also hard wearing – anything else can be a bit of a compromise.
Also, if you buy an Australian-made trailer, it's pretty safe to have faith that the materials and parts used – including bearings, tyres and suspension components – are top notch and the processes involved in the trailer's creation have been completed to the highest standard.
Better engineering practices here also usually means lighter but tougher trailers.
Suitability

A pod-style trailer, such as this Stockman Pod variant, means gear is protected from the elements and is also secure (image: Brendan Batty).
Buy a trailer to suit your lifestyle and to match your tow vehicle. Think about it: if the most challenging trip you do is along a well-maintained gravel road to your favourite national park campsite, there's really no need for you to buy a bush-ready trailer that has a heavy-duty chase and hard-core off-road suspension and Mud Terrain tyres.
Just like it's the wrong side of silly to buy a trailer that weighs 2000kg and has 2400 litres of storage if you have a Jimny (with a braked towing capacity of 1300kg).
Check your vehicle's towing capacity – those figures will be listed as unbraked and braked* in your driver's manual. Towing capacities can range from 640kg (unbraked) and 1200kg (braked) in a compact AWD SUV, to 750kg (unbraked) and 3500kg (braked) in many large SUV wagons and dual-cab utes, through to the 6989kg (braked) towing capacity of a Ram 3500 pick-up. (* Your tow vehicle needs an electric brake controller system fitted and functional in order for you to be able to legally tow any camper-trailer, boat-and-trailer combination or caravan weighing more than 750kg.)
If your vehicle is legally able to handle the burden, then you're good to go; if not, change your target trailer or your tow vehicle.

A custom-made trailer might better suit your needs (image: Brendan Batty).
As mentioned, if you're planning all-terrain trips, aim to buy a trailer that at least has a lightweight but strong chassis, heavy-duty suspension, and off-road tyres (All Terrains are a good all-round bet).
If you're planning long-distance and remote-area touring it's handy to have a trailer with the same wheel-and-tyre combinations as your tow vehicle so you can swap out spares as needed, rather than carry any more spares than you absolutely have to because any extra weight is a real issue.
It's great if the trailer in question also has a hitch with 360-degree articulation, such as one of the Cruisemaster range of off-road couplings, because that will mean your trailer will be able to move over undulating terrain with a lot more flexibility than a trailer with a fixed-in-place coupling, this avoiding a drawbar-twisting scenario.
As well as all of those things, make sure you, of course, check the warranty (factory or otherwise if applicable), and the availability, if any, of after-sales service and support.