The best DC to DC Chargers revealed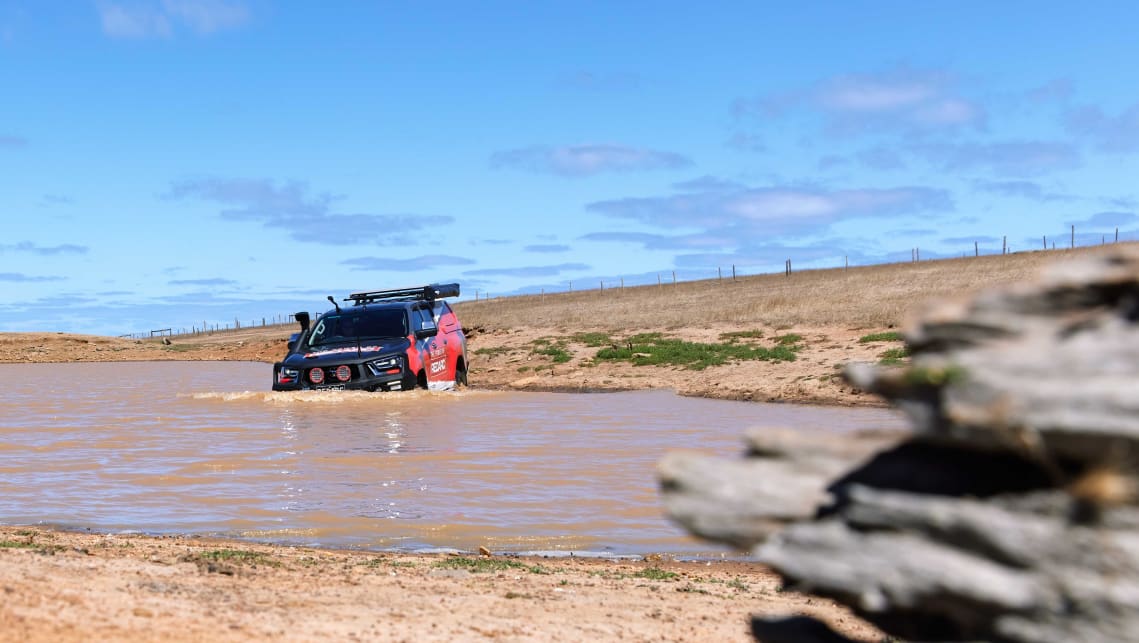 Having consistent access to reliable power while you're off-grid camping is crucial.
A dual-battery system – one battery to ensure your off-roader has start-up power and the other battery to keep your campsite powered – is a great set-up, but a DC to DC charger will make sure the second battery is always being recharged.
You have absolutely no idea what the bloody hell I'm talking about, do you? Well, no worries, dear reader, because you're about to experience a CarsGuide lowdown on just this topic: welcome to the wonderful world of DC to DC in-vehicle battery chargers.
What is a DC to DC in-vehicle battery charger?
So, what exactly is a DC to DC in-vehicle battery charger? What does a DC to DC charger do? And how does a DC to DC charger work?
Well, in simple terms, a DC to DC (direct current* to direct current) charger recharges the second battery in your vehicle from your vehicle's alternator while you're travelling. That means your battery is being charged while you're on the move and you can rely on having power enough to keep all of your 12V gear, as well as smartphones, tablets and cameras, fully charged with a reliable source of power when you're at your campsite. (* An electrical current which flows consistently in one direction.)
A DC to DC battery charger keeps your vehicle's second battery fully charged and at its correct voltage, effectively isolating your vehicle's second battery from its main battery to ensure that all of your campsite accessories, including your 12-volt fridge, don't run your main battery flat.
Read more adventure advice
The DC to DC battery charger units used in Australia are suitable for 12- or 24-volt vehicle systems and work with standard, voltage alternators or smart alternators, and they can be charged simultaneously from solar input and DC input.
These in car battery charger systems are compact, fully sealed against water and dust ingress (very handy here in rough-as-guts Australia) and are protected against vibration. Again, very handy here in Australia because we have plenty of corrugated tracks of varying severity, so even the best DC to DC charger is likely to cop a fair bit of punishment during a lifetime of use.
Redarc units are designed to run at full power up to 55 degrees Celsius.
A DC to DC battery charger can be connected to fixed and portable solar panels for extra changing while you're at camp.
How do you install a DC to DC charger?
Aussie companies, such as Redarc, do easy-to-follow 'how to' videos, free to watch on YouTube. I'd err on the side of caution and get a professional to install a DC to DC charger for peace of mind, but if you're comfortable removing trim from the engine bay, as well as installing a charger mounting bracket, and tackling all of the wiring and correct routing involved, then by all means give the installation job a nudge. But, remember: follow installation instructions, always refer to the appropriate DC to DC charger wiring diagram and DC to DC battery charger circuit diagram and you should be right.
Many of the tools and equipment needed for different charger installations are the same, but the fuse kits will differ depending on the charger you're planning to install.
A DC to DC charger should be installed in a vehicle's engine bay, cabin, or in its tray (if it's a ute), or in the canopy, caravan or camper trailer. The DC to DC charger should be installed as close as possible to the auxiliary battery that it's intended to charge – within one metre is recommended.
The unit must be correctly earthed/grounded (the vehicle's chassis is a good example of a common ground point) and its wiring must be clear of any moving parts and direct engine-heat sources – so do not mount a DC to DC charger near the engine block, exhaust manifold or near the turbo.
How much does a DC to DC charger cost?

The CTEK D250SE and Smartpass 120S combine as part of a power-management system. (image credit: CTEK)
Prices for a DC to DC charger can range from approximately $350 (not fitted) for a 6A Redarc BCDC*1206 (a three-stage 12V DC to DC battery charger – "sufficient current to charge a battery that has a typical DC compressor fridge connected", Redarc states); or upwards of $720 (not fitted) for a Redarc BCDC1240D (a 12V 40 amp In-vehicle DC to DC battery charger "suitable for battery types including lithium, AGM, GEL, standard lead acid and calcium"); through to $4220 (not fitted) for the "ultimate remote touring kit" from Redarc, comprising a 50amp dual input in-vehicle DC battery charging set-up, "perfect for larger battery banks and quick charging for extended travel". (* BCDC stands for "Battery Charger Direct Current" which is a Redarc product description.)
The D250SE ($499) from CTEK is a fully automatic, five-step charger able to supply up to 20A of power to any 12V service battery. The D250SE is smart alternator-compatible and has three charging modes: normal (14.4V), AGM (14.7V) and lithium (12V LiFePO4).
The Smartpass 120S, also from CTEK and priced from $530, is a fully automatic 120A power-management system that distributes power between the starter battery, the service battery and on-board equipment, separating critical equipment from non-critical equipment to ensure the radio, emergency lights and navigation systems always have power. It is also smart-alternator compatible and uses power from the service battery to help get the engine started if the starter battery is flat.
When it comes to sourcing and buying your very own DC to DC in-vehicle battery charger, the same guidelines apply as they always do when it comes to a sensible purchasing decision: do your research, ask the experts (while avoiding some of those self-proclaimed experts around campfires), focus on reading a DC to DC charger review or two from well-regarded sources, and shop around: check out a Battery Link DC to DC charger, Projecta DC to DC charger, a Thunder DC to DC charger, DC to DC chargers at Jaycar, scrutinise the DC to DC chargers available on ebay, and have a chat with your mates. You never know where you'll find a suitable unit.